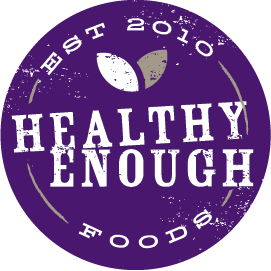 July 2014, Oak Ridge North, Texas – Hanna Business Park, Section II LP is pleased to announce that Healthy Enough Foods, a catering and healthy food provider has leased 2,250 square feet of warehouse space in Hanna Business Park Section II, 26803 Hanna Road, City of Oak Ridge North, Texas 77386. This is the second lease to be signed for the new 104,000 sf development that is under construction. The first 24,000 sf building and a 9,000 square foot building are completing landscaping and starting build-out on the newest leases. Healthy Enough Foods will open their doors at their new location on September 1, 2014.
Healthy Enough Foods is a catering company that specializes in corporate catering and individual or family pre-packaged foods that are high protein and low fat. Healthy Enough Foods currently caters to several Doctors' offices in The Woodlands, Conroe and Cypress area, and exclusively to several homes in The Woodlands for family dinners, lunches and desserts.
John Tatum, Managing Partner of Hanna Business Park, Section II, LP stated. "We are very pleased to have Healthy Enough Foods as a new tenant at Hanna Business Park, Section II. One of the main reasons that Healthy Enough Foods selected the park was the fact that it is a brand warehouse space in a fast-growing location."
Shannon Jacobs the owner and chef at Healthy Enough Foods expressed her excitement about the move, "We are excited to finally give the community an opportunity to visit our kitchen and pick up orders instead of just relying on delivery. After many requests, and much searching for the perfect location, we are really pleased with our choice in Hanna Business Park and the opportunity it provides us. We look forward to working and growing in the Oak Ridge community, and having a new, first rate location for our established clientele in The Woodlands and Conroe."
Hanna Business Park, Section II is located on a 5.6-acre tract near the corner of Robinson Road and Hanna Road in an office/ warehouse complex. It is an exceptionally flexible facility featuring metallic buildings that provide a total of 104,000 sf of enclosed retail/office/warehouse space. The final development will consist of four 24,000 sf buildings and one 9,000 sf building. The new phase is currently leasing their available spaces.
Healthy Enough Foods was created when Devon and Shannon Jacobs, previous owners of the Smoothie Factory in The Woodlands, decided to fill a need for their customers; healthy food that tastes good. The name, Healthy Enough, was a perfect description as the food is not super lean like some other pre-packaged foods, but healthier than any fast food, and some restaurant, options. The foods are high protein, low fat with an emphasis on moderation and good decisions. Specialty items like the Tuna Pasta or Greek Pasta are made with Shannon's homemade specialty dressings, and there is a list of wraps, sandwiches, soups, green salads and entrée items. Family Style Meals include a salad, entrée and dessert and are usually themed like Italian or Mexican, and average about $60-$80 for six to eight people.
What started out as a customer service quickly grew into a separate thriving entity; Healthy Enough Foods. For more information or to see menu items, please visit www.healthyenoughfoods.com.
Devon and Shannon Jacobs, Owners of Healthy Enough Foods
www.healthyenoughfoods.com
Toll Free: 855-443-3663
email: dsjacobs@comcast.net
For Leasing Information:
John Tatum, Greater Houston Commercial Real Estate
713-367-5549, jat@ghrs.com
www.ghrs.com