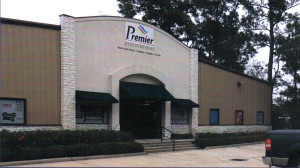 Address

:

Oak Ridge North, Texas

Property Type

:

Industrial Park

Square Footage

:

15,000 sq ft

Contact

:

John Tatum

Phone Number

:

281-367-5549

Email

:

jat@ghrs.com
Website

:

http://hannabusinesspark.com
Property Info

:

This prime light industrial/distribution location near the corner of Robinson Road and Hanna Road in highly sought after South Montgomery County. This location provides easy access to the new ExxonMobil campus, I-45, Bush Intercontinental Airport, The Woodlands, and Conroe. Fully air conditioned unit has over 5,000 sf office and 10,000 sf warehouse. Unit has one dock-high and one grade level loading bay.